I. Introduction: Understanding the Importance of Insurance in the Cryptocurrency Space
II. Types of Insurance Coverage for Cryptocurrency Businesses
III. Factors to Consider When Choosing Insurance for Cryptocurrency Ventures
IV. Tips for Navigating the Complexities of Cryptocurrency Insurance Claims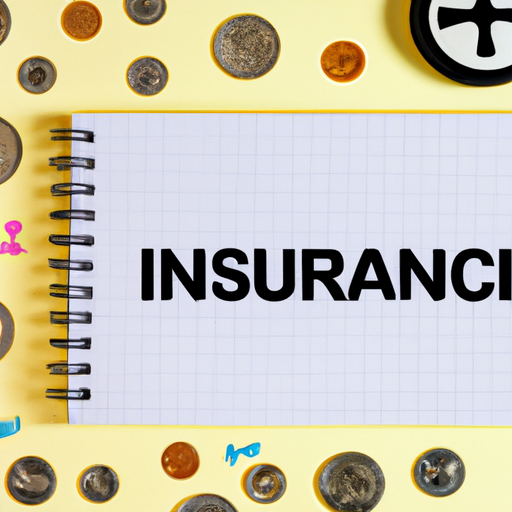 Understanding the Importance of Insurance in the Cryptocurrency Space
So, you've decided to dive into the exciting world of cryptocurrency. You've done your research, set up your digital wallet, and maybe even made a few trades. But have you thought about insurance?
Insurance may not be the first thing that comes to mind when you think about cryptocurrency, but it's an important aspect to consider. With the increasing popularity and value of digital currencies, the risks associated with them have also grown. That's where insurance comes in to provide protection and peace of mind.
Cryptocurrency businesses, just like any other venture, face various risks such as cyber attacks, theft, fraud, and operational disruptions. These risks can lead to significant financial losses if not properly addressed. That's why having the right insurance coverage is crucial.
So, what types of insurance coverage should you consider for your cryptocurrency business? Let's take a look:
1. Cyber Insurance: This type of insurance is designed to protect against cyber threats, such as hacking, data breaches, and ransomware attacks. It can cover the costs of investigating and mitigating cyber incidents, as well as potential legal expenses and damages.
2. Crime Insurance: As the name suggests, crime insurance provides coverage against criminal activities, including theft, fraud, and employee dishonesty. It can help reimburse losses resulting from these criminal acts, which are unfortunately not uncommon in the cryptocurrency space.
3. Professional Liability Insurance: Also known as errors and omissions (E&O) insurance, this coverage is essential for cryptocurrency businesses that provide professional services, such as financial advice or investment management. It protects against claims of negligence, errors, or omissions that may result in financial losses for clients.
4. Business Interruption Insurance: In the event of a disruption to your cryptocurrency business, such as a cyber attack or a natural disaster, business interruption insurance can help cover the financial losses incurred during the downtime. It can provide funds to cover ongoing expenses and help you get back on your feet faster.
Now that you know the types of insurance coverage available, how do you choose the right one for your cryptocurrency venture? Here are a few factors to consider:
– Evaluate your risks: Assess the specific risks your business faces and prioritize them. This will help you determine which types of insurance coverage are most important for your needs.
– Work with a specialized insurer: Cryptocurrency is a unique industry, and not all insurance companies have experience in this space. Look for insurers that specialize in cryptocurrency insurance and understand the specific risks involved.
– Read the fine print: Carefully review the terms and conditions of the insurance policies you're considering. Pay attention to exclusions, deductibles, and coverage limits to ensure they align with your business requirements.
– Seek expert advice: If you're unsure about the insurance options available or need help navigating the complexities of the cryptocurrency insurance landscape, don't hesitate to seek advice from insurance professionals or brokers who specialize in this area.
Remember, insurance is not just a safety net but also a strategic investment for your cryptocurrency business. It can protect your assets, reputation, and financial stability in the face of unforeseen events.
Now, if you want to delve deeper into the world of cryptocurrency insurance, I recommend checking out CoinDesk (www.coindesk.com). They have a wealth of information on the latest trends, news, and insights in the cryptocurrency industry.
Stay informed, stay protected, and may your cryptocurrency journey be filled with success and security!