I. Introduction: Unlocking the Potential of Blockchain in Education
II. Enhancing Credentials and Certificates with Blockchain Technology
III. Revolutionizing Data Security and Privacy in Education
IV. Facilitating Transparent and Efficient Administrative Processes with Blockchain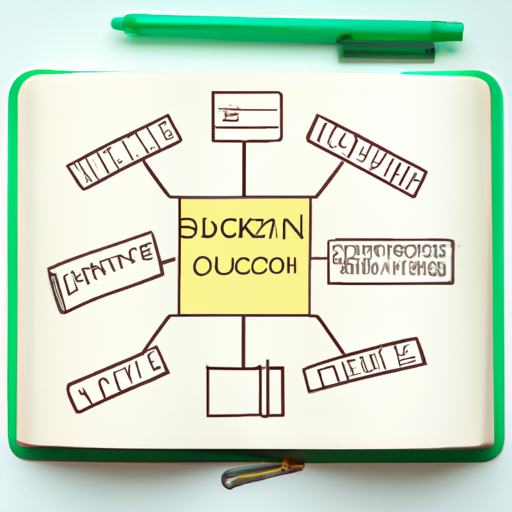 Unlocking the Potential of Blockchain in Education
In recent years, blockchain technology has gained significant attention and has been hailed as a game-changer in various industries. From finance to supply chain management, blockchain has proven its potential to revolutionize traditional systems. And now, it's time for education to harness the power of this transformative technology.
Blockchain, at its core, is a decentralized and immutable ledger that records transactions and information in a transparent and secure manner. It offers numerous benefits that can enhance the education sector in ways we could only dream of before. Let's dive into how blockchain can unlock the potential of education.
1. Enhanced Credentials and Certificates
One of the most promising applications of blockchain in education is the secure storage and verification of credentials and certificates. Currently, the process of verifying educational qualifications can be cumbersome and time-consuming. With blockchain, this process can be streamlined, making it more efficient and reliable.
By storing credentials on a blockchain, educational institutions can ensure that the information is tamper-proof and easily accessible. This means that potential employers or academic institutions can verify a candidate's qualifications with a simple click, eliminating the need for manual verification processes.
Moreover, blockchain can also help combat the issue of fake degrees and certificates. By creating a decentralized network where educational achievements are securely recorded, the chances of fraudulent credentials are significantly reduced. This not only benefits individuals by providing them with a trustworthy record of their achievements but also helps maintain the integrity of educational institutions.
2. Revolutionizing Data Security and Privacy
Data security and privacy are of paramount importance in the education sector. Educational institutions handle vast amounts of sensitive data, including personal information of students and staff. Unfortunately, traditional systems are susceptible to data breaches and unauthorized access.
Blockchain technology offers a solution to these concerns. With its decentralized nature, blockchain eliminates the need for a central authority to store and manage data. Instead, data is stored across multiple nodes, making it extremely difficult for hackers to compromise the system.
Additionally, blockchain can provide individuals with control over their own data. Through the use of smart contracts, students can grant or revoke access to their personal information, ensuring that only authorized parties can view their data. This empowers individuals to have greater control over their privacy, a feature that is sorely lacking in our current digital landscape.
3. Facilitating Transparent and Efficient Administrative Processes
Administrative processes in education can often be bogged down by bureaucracy and inefficiency. Blockchain technology has the potential to streamline these processes, making them more transparent and efficient.
For example, blockchain can facilitate the secure and instant transfer of academic credits between institutions. This eliminates the need for lengthy paperwork and manual verification, saving time and resources for both students and institutions.
Furthermore, blockchain can enable transparent and auditable financial transactions within educational institutions. By recording financial transactions on a blockchain, institutions can ensure accountability and reduce the risk of fraud.
In conclusion, blockchain technology has the power to unlock the potential of education in numerous ways. From enhancing credentials and certificates to revolutionizing data security and privacy, and facilitating transparent administrative processes, blockchain offers a world of possibilities. It's time for the education sector to embrace this transformative technology and pave the way for a brighter future.
For more information on blockchain technology and its applications, check out this informative resource from CoinDesk: [link to coindesk.com]