Altcenter signals has been around for a while and is established as one of the most prominent crypto signal providers around. The service is managed by a team of 3 on three different timezones, so the continuity of the signals is assured. Like other signal providers we list on our site, Altcenter signals has very good performance for the signals they produce, they offer users several channels for several purposes. From automated scalping signals to long term trades, Altcenter Signals has the trading tools you would need.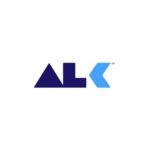 Binance, Binance Futures, Bitmex
$120/Month, $500/6 Months. $1200/Lifetime
Cornix telegram bot available and integrated
English, Spanish, French, Arabic
Customer pre-sale support
Customer after-sale support
*the service provider is tested during the period of one month and the result of the final rating is rounded down
*service providers are audited monthly and the results reflect in each months update
Detailed review for Altcenter Signals
We got first got into contact with Axel from Altcenter signals last year, when we got to talk about some crypto projects that we saw eye to eye on. Forward several months and we got a request to review a new signal service provider. We later found that one of the team members is the same Axel we got to talk to several months ago, so pleasant surprise, now it was time to get to test the service and dive in their signals, their reports and of cours e their value per cost. 

With great pleasure we add this new contender as a signal provider on Binance Futures Signals . Ladies and gentlemen please welcome Altcenter Signals as a verified provider on our site. Check below for the detailed review.
Traders that use the Binance exchange are always on the look for the best trading opportunities around, and what better way than following a good trading signal in order to create profit. Our job on the other hand is to find and review the best trading signals providers on telegram. For this reason we are happy to add a new binance signals provider on our site , enter Altcenter signals, a 3 man team that is providing short term scalps and mid term trades on Binance Spot and Binance Futures.

Who is Altcenter Signals ?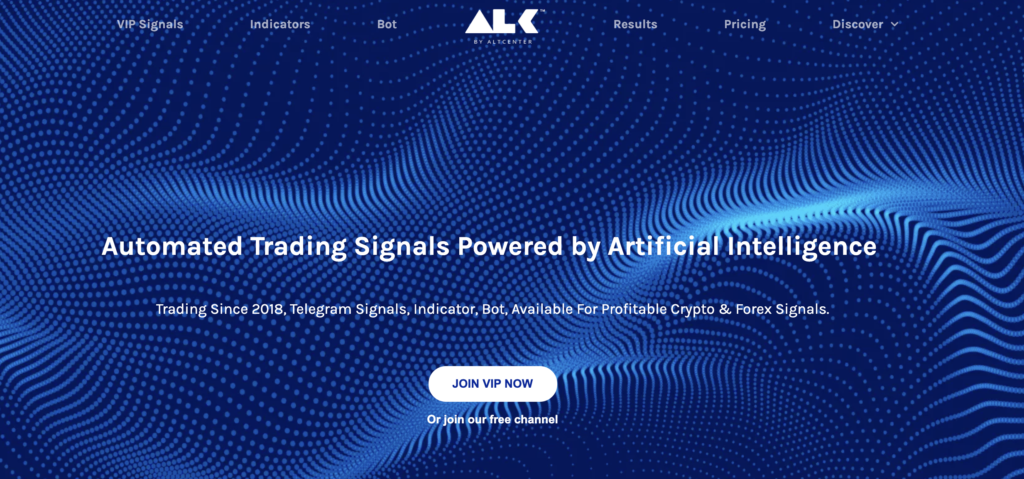 As previously stated, Altcenter Signals is ran by a 3 man team that is based around the world (Algeria, Dubai and France) thus covering the majority of the timezones. They cover around 16 hours / day and the average response time for enquiries is about 2 hrs which is great. Most of our questions were answered by @Axel_Trader , the main admin of Altcenter signals. Also , like a respected binance signals provider they are , they have a website that offers all the information you would need in order to decide if they are the good match for you . You can check their website https://best-trading-signals.com/ and check their services, pricing, indicators and results, the site is pretty complete and informative.



Altcenter review - Binance signals for the win
This is where the magic starts to happen. For us , this is by far our favorite part when it comes to checking a provider, and obviously the most pertinent. When joining Altcenter Signals you will get access to three channels and a tradingview indicator that we will discuss later on. The services are split into a group chat, a SPOT/ Futures channel and a 1 minute scalping channel that is automated . The trading style of Altcenter is mainly based on swing trading and scalping, so if you want to get a quick buck out of this you absolutely can ..using the 1 minute scalping channel which really impressed us.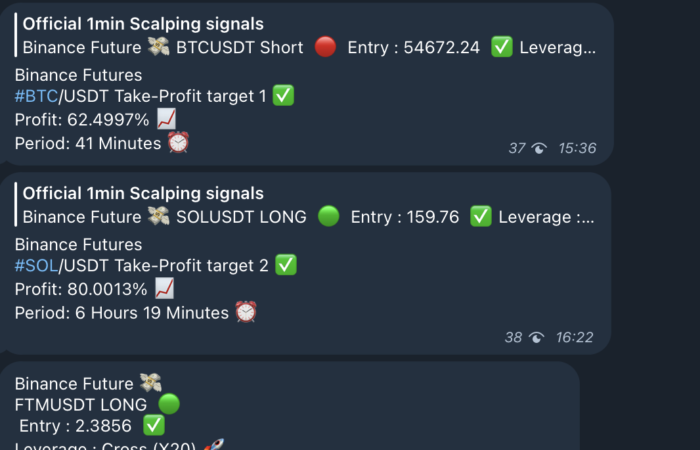 Crypto trading signals risk and reward
Risk and reward, the part of trading that is often forgotten when faced with potential 100x profits and also the pitfall of many traders in binance and not only. When it comes to risk management , Altcenter Signals uses a basic risk management strategy with an average Risk Reward of 1.2 to 1 on the 1 minute Scalping channel and a bit higher for the other classic signals. The signal provider heavily relies on automation, and more precisely on tradingview indicators to pull out signals, and this can be good and bad at the same time. It can be good because on the long term tradingview indicators (if well designed) can create a lot of profit, and it can also be bad if the signal provider doesn't add his own opinion on the indicator signal. From what we have seen, the team checks the signals on the classic signal channel (VIP SPOT/Futures) , but does not check the signals on the 1 minute scalping channel. So the 1 minute scalping channel can be good as long as the market is more or less predictable and if we get unusual volumes or whale activities it can get a bit hectic.


We have started reviewing Altcenter Signals late September 2021 and we will continue to do so from now on. Because this period has been bullish and all the signal providers have been profitable during the last month , we will update our review as soon as the market gets more….well difficult.
During our initial review we have tested the classic VIP SPOT/Futures channel and the 1 minute scalping channel, both were profitable overall with some stop losses due to some strange wicks on some of the altcoin pairs they added as crypto signals.


Telegram crypto channel - Altcenter Signals
The Altcenter Signals  crypto community has around 300 members on the VIP group and around 20k on the freemium group at the moment of this update. The community seems to be growing steadily. 
Customer support for Altcenter Signals
The customer support is assured by the 3 admins over three timezones and the average response time is of about 2 hrs. The admins are very helpful , and knowledgeable , ready to help with any technical or trading related issue. 
Currently the Altcenter Signals group only accepts cryptocurrency, mainly BTC, and the payment is done directly on their website.
The cost of the service is on the High end  when compared to other signal providers, but as we always say  you need not look only at the cost alone but at the value provided by the provider itself.
For a one month subscription with Altcenter Signals you will need to pay $120 
For a six month subscription you will have the price of $500 
And finally if you really like them , they will like you back with a great offer of $1200 for the lifetime package.
As stated before, the prices are a bit high on the monthly but the lifetime compensates for that.
Trading education and other ressources
Crypto education is crucial, an extremely important part in trading altogether, and this is where we dont have anything to add with Altcenter Signals.
For the moment Altcenter Signals does not provide any form of crypto trading education. Of course we will update this article if and when they do .



Altcenter Signals updates
Update September 2021 : Initial review added
Our full  Altcenter Signals has been supported by a 1 month test period where we tested their signals, support and reviewed their trading material.
Altcenter signals will be your helping hand in trading, a helping hand that IS needed in a hectic cryptocurrency market, where volatility eats profits, creates liquidations and destroys accounts. Altcenter Signals will help you trade better and with low stress, as their signals usually cover short  to mid term trades and have all the data needed for a trade to be executed. 
Verdict: Binance Futures Signals is now vetting Altcenter signals  as a legitimate and qualitative crypto telegram channel.