4C Trading signals Review
4C Trading signals has an impressive team formed of 7 people that make this service run smoothly. This startup has impressed us with the quality of their service, website and support. The team is located in Belgium and offers binance signals and also uses in house developed bots. Basically everything is done through their web dashboard and telegram. Let's take a look at the details.

Binance, Binance Futures, FTX
Starting at $170/Month up to $491/Month
Customer pre-sale support
Customer after-sale support
*the service provider is tested during the period of one month and the result of the final rating is rounded down
Detailed review for 4c trading.com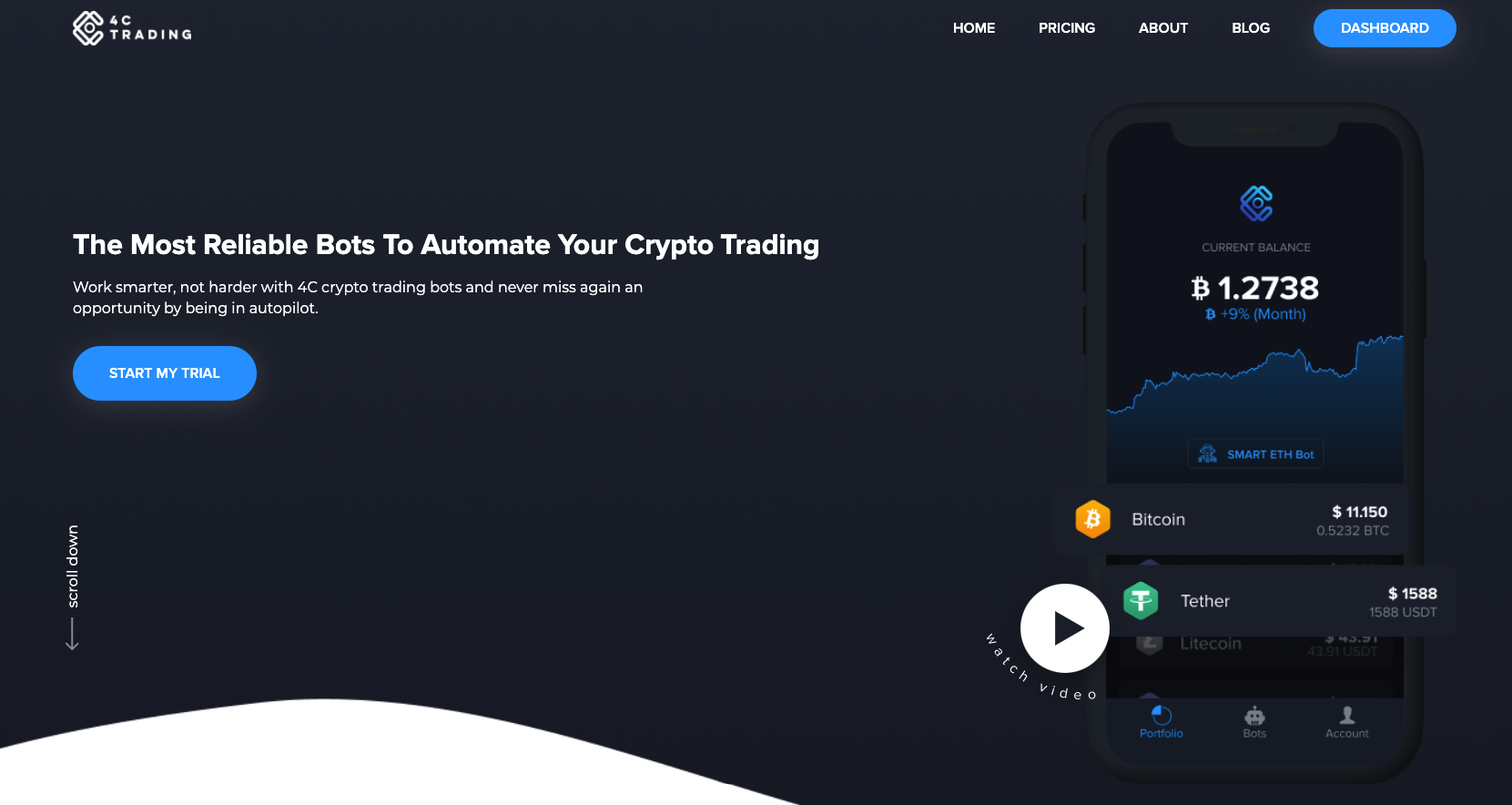 We know how important a thorough review is for our readers, and for this reason we take the time to review each provider individually. 
We like the fact that the 4C Trading team has put a lot of effort in developing the web platform and the trading bot that really provide aditional value to the binance signals trading service. We can really see that this service was not created overnight and a lot of effort has been put into it.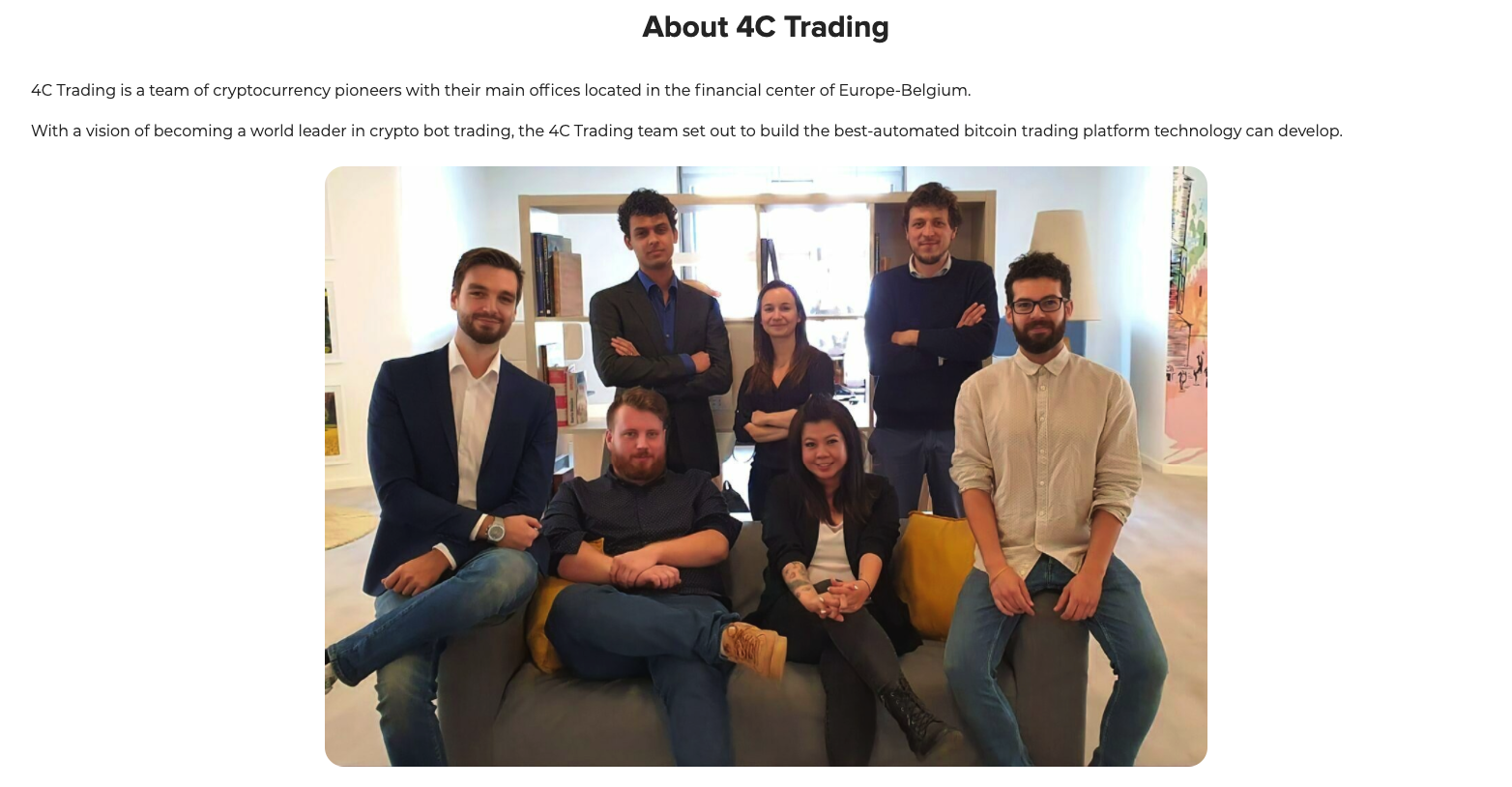 The team of 4C Trading is comprised of 7 people, that we can happily see in the above image. They have dedicated trades, support and developers that helped create their wonderful web app and they also seem very proud of their cryptocurrency trading bot. The most experienced traders have about 5 years in trading cryptocurrencies
4C Trading binance signals services
In our opinion , this is where 4C Trading really shines. They provide an extensive dashboard that allows the user to link their cryptocurrency wallet and link a trading account so that orders can be executed via 4C's bots. The dashboard also provides informations on trading signals and everything is linked with Telegram…sweet.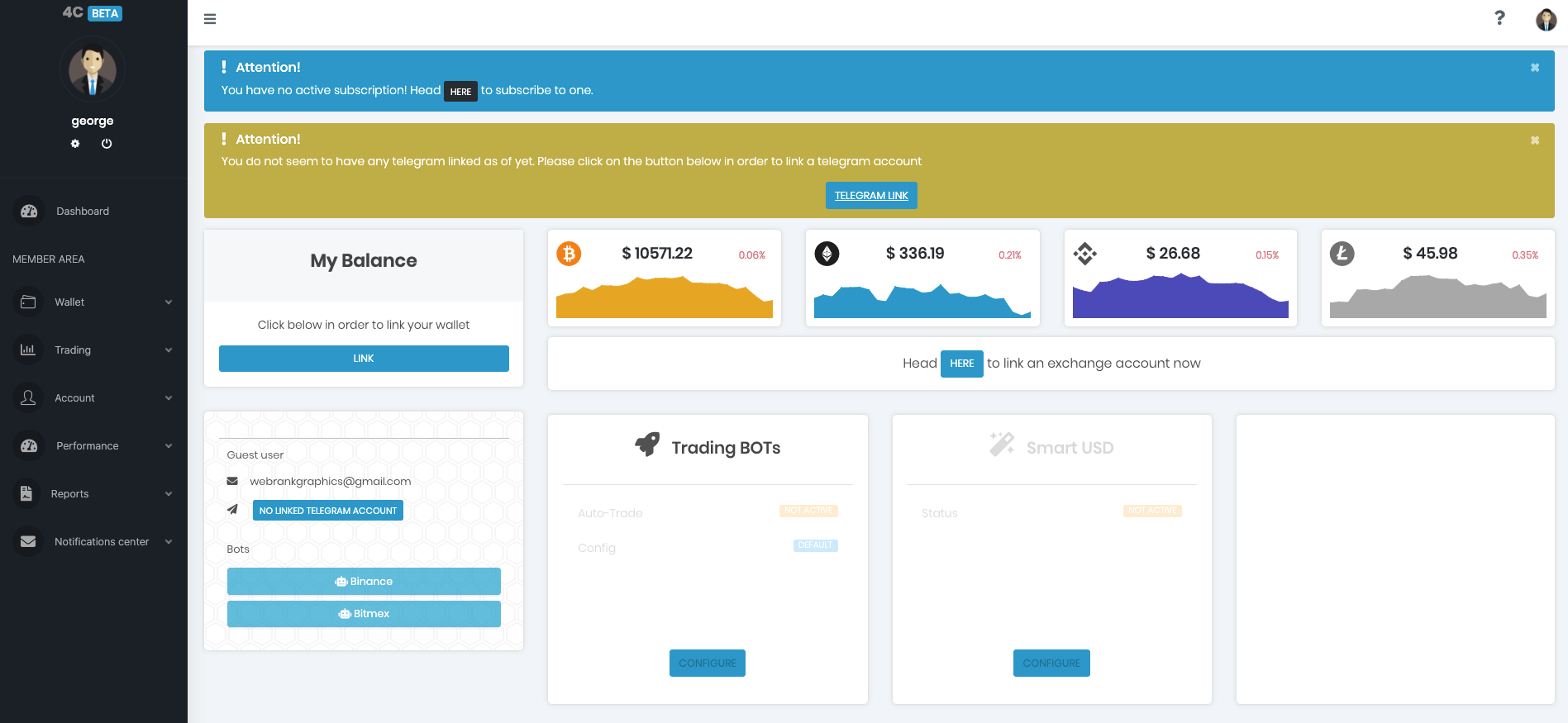 Most important part of this review right? Well behind all those bells and whistles there's some value, really. Even though the signals are not provided in the conventional way you might expect (exact entries and tp's) , they managed to pull off some nice 58% profits for the period we have tested them. It might seem lower than the other competitors but this is because they don't provide leveraged calculations. 
The reply times for private messages was of about  5 to 10 minutes and the group chat was very helpful and constructive. 
Chartcrushers provide education through educational videos, and live streaming.
We absolutely love 4C Trading, as a concept, the team seems very involved, active and supportive. A great community that is ready to help new traders, very high quality web app and bots. Their pricing is on the high side but this is understandable with a team of 7 , you want quality , you pay for it . However we think that some efforts can be done from their part and reduce the pricing a bit.